Walking After Midnight-By Doris Chan
WHEW! I'm finally finished a project! I cant believe it! I'm just so thrilled at myself. I have tons of 95% finished projects but non thats 100%.

So, without further ado, I show you another fantabulous creation by Doris Chan (I LOVE LOVE LOVE her patterns!) This is the Walking After Midnight skirt.
Yarn: Patons Grace
Color: Lavendar
Hook: Boye Size G
# of Skeins: 6
Started: January 08
Finished: April 08 (I'm slow)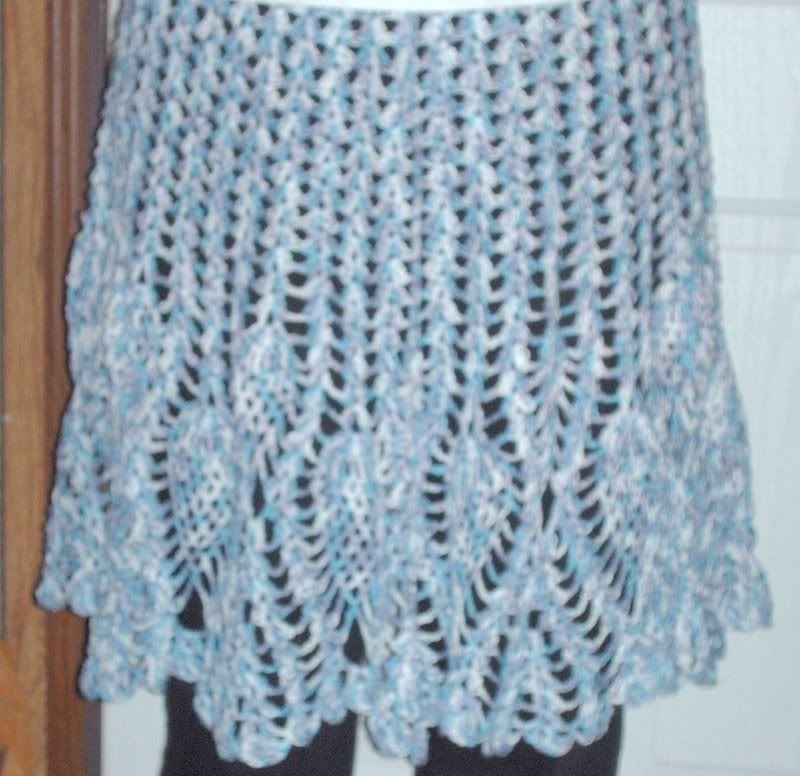 Posted at 12:10 pm by
ferret_lover